CAT Pressure Washer Pumps
Cat Pumps - Industrial Belt Drive Series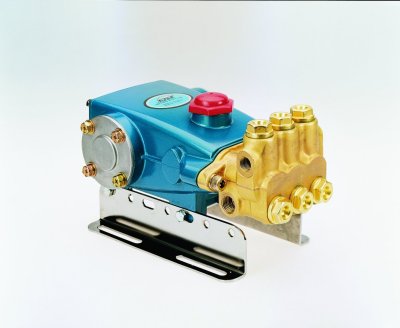 These CAT pressure washer pumps have solid shafts
Quality Materials
Heat treated stainless steel valves
Forged brass, 316 stainless steel, Nickel aluminum bronze or W770 alloy manifolds are used for strength and corrosion resistance.
Special concentric , high density, polished, graphite impregnated solid ceramic plungers are abrasion resistant and result in extended seal life.
Die cast aluminum crankcase provides high strength and light weight.
Chrome moly crankshaft gives unmathched strength and surface hardness.
Oversized crankshaft bearings with greater loading capacity mean longer bearing life.
MODEL

GPM

PSI
RPM
PUMP SHAFT
PRICE

45

4.5

3500
1645
20 MM
CALL

51

5.0

3000
1415
24 MM
CALL

56

5.5

3500
1210
24 MM
CALL

57

4.5

4000
1285
24 MM
CALL

60

4.5

4000
1570
24 MM
CALL

70

4.5

5000
1700
24 MM
CALL

660

10.0

3000
1429
30 MM
CALL

1050

10.0

2200
958
30 MM
CALL

1530

15.6

1500
1450
30 MM
CALL

2510

20.0

2000
1450
30 MM
CALL

NEED A CAT UNLOADER THAT IS NOT LISTED

CALL US TOLL FREE @ 877-300-9200